We like to think that there is a bit of magic in the whole process of creating our sliding doors. These are all those moments when something unremarkable becomes extraordinary, or the producing stages thanks to which our doors become exceptional (or even unique!). Usually it is difficult for us to capture this volatile charm, but we decided to try our best for you. In this article, we'll take a look at metal sliding doors manufactured in Reno. Although less obvious than wooden ones, they hide a lot of charm.
Metal doors - what is their charm?
If we were to indicate what is the first truly unique element of the entire door production process, which then goes to your apartments and houses, our choice would be the material. What's so special about metal? We will explain!
Steel, not aluminium
All our metal doors are made of strong steel, not aluminium, which is susceptible to damage. As our experience and knowledge of the industry shows, aluminium wears out far too quickly to become the main material of sliding doors. The S235 steel we use is resistant to all kinds of dents.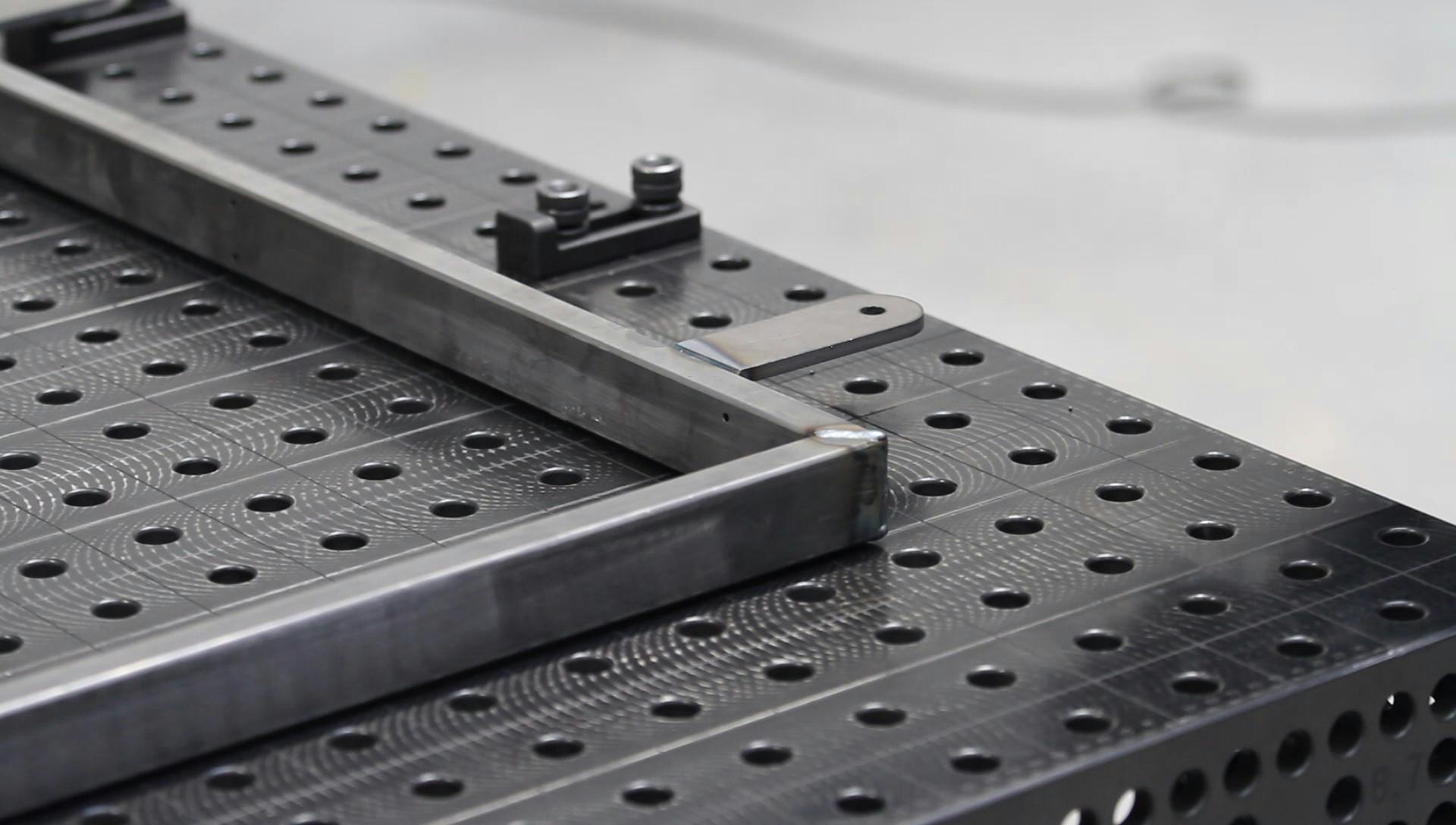 Construction
Once we know how unique the material of the Reno door is, it is worth taking a look at the construction of the door, which affects its reception and final appearance in the interior. What exactly are we talking about? The frame made of S235 steel is welded directly with the hangers - another element of our magic! Invisible connections create an aesthetic structure that is really worth taking a closer look at.
Why is welding so important?
In our doors, every welded element matters. We are very keen, among other things, to use modern welding techniques to create integrated hangers (i.e. the element of the door on which the roller will later be attached). As you can see on the photos, thanks to this method, we get an extraordinary aesthetic effect - beautiful, clean edges, no filings or uneven joints. You won't find screws, angles or other dubious connections, the durability of which we couldn't vouch for.
But we can assure you that welding the hangers is a key element of our Reno magic. Visually perfect connections are just the first advantage! We also wanted to create an integral system that does not rust at the joints and is as failure-free as possible. It was thanks to the welding process that we were able to achieve this.
You will notice the difference at first glance, and the next years of use will confirm you in this experience.
Powder coating
Our metal doors are powder coated. It is the most ecological and environmentally safe method, which is why we decide to use it in every case, without exception. What's more, powder coating allows us to reach all, even the smallest gaps, and makes the steel beautifully highlighted, smooth and remarkable.
Powder coating requires that the painted steel goes to a special chamber where it is subjected to the curing process at high temperature. This is another argument in favour of the durability of Reno doors!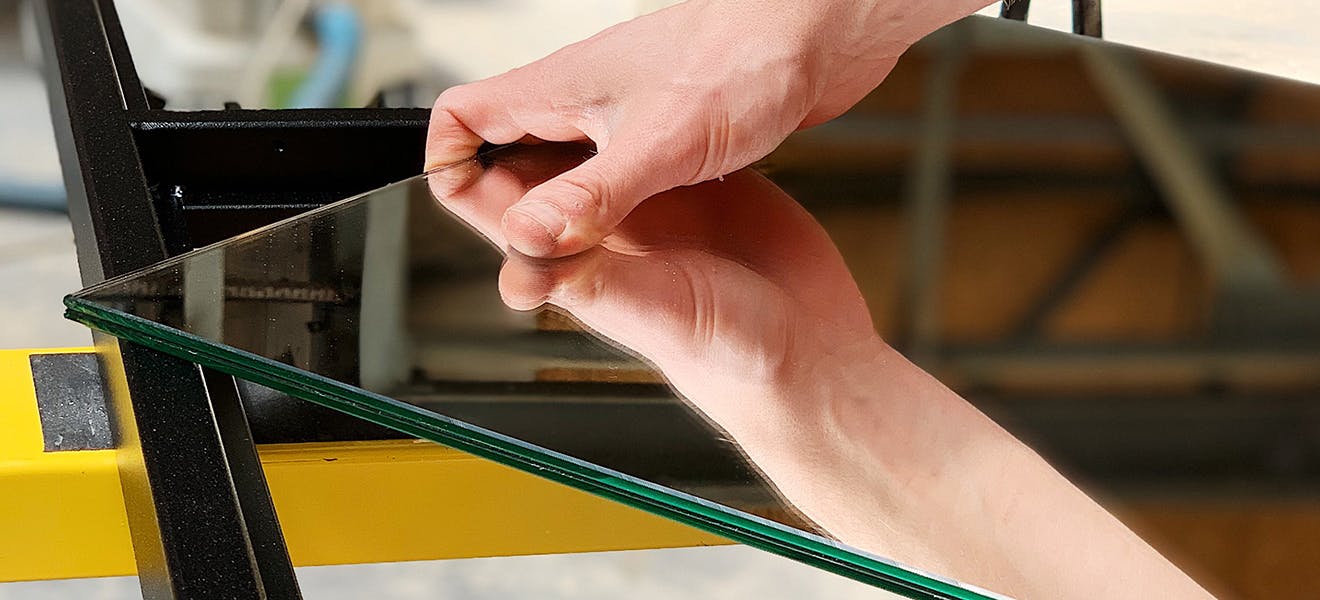 Mirror and glass
Steel is not the only material we pay special attention to. Perhaps you are planning to choose a door with glass, or maybe an option with a mirror - regardless of your choice, we will take care of the quality.
The mirrors used in our doors are of the optimum class. They provide a better reflection of light, thanks to which the room becomes brighter, and what is visible in the colourless, perfectly transparent mirror pane is clearer.
At this point, it is not possible not to mention a solution that we are particularly proud of. Safety glass is one that does not break, even when it is hit. It works similarly to a car window, which does not break into small parts during an accident, but remains in one piece.
All thanks to the special construction of this type of glass. It is not a uniform pane, but a surface consisting of two parts. There is a foil between the glass elements, thanks to which the structure remains intact even in extreme conditions. Therefore, even if you have children and pets at home, sliding metal doors with glass are a safe and optimal solution.
Quiet, lightweight system
Do you appreciate the silence? We too. Therefore, in order to avoid creaking, shuffling and other unpleasant sounds, we have created systems based on ball bearing rollers that ensure light and really quiet movement. In addition, the system is very easy to assemble, but this is reality, no magic ;)
The magic doesn't end here!
We've covered the topic of materials, it's time for the second stage, which is what happens behind the doors of Reno manufacture when it's time to assembly the doors. We owe everything at this stage to the outstanding accuracy of our employees, which is something extraordinary in itself. It's not often you find a place where you really take care of every detail, transferring promises from paper to the production line, right?
Take a look - up close
What you will quickly notice when looking at our doors up close is their construction. The doors are prepared for use in your home, not in a company showroom, so we made sure that they look the same on both sides. This means that both the front and rear of the door will look flawless in your interior. We definitely do not compromise on this matter.
Muntins and profiles
Here, for example, muntins are important - they are not glued on, but properly fixed, ensuring the durability of the structure. Moreover, the profiles are not L-shaped, but closed and identical on both sides.
What about this magic? #QUALITY
In Reno, we can trace from A to Z how metal sliding doors are made, which then become an integral element of the design of your home. We know where the materials used in production come from, and how our specialists handle them during work, and finally, what techniques are used and what exactly they give. You can certainly think that metal is just metal, and there's no point in dwelling on it, but we just like to get everything on the last button and every detail is perfectly taken care of.
The greatest magic of Reno, in our opinion, is the quality that allows us (and later also you) to see all, even the smallest decisions made by our designers and craftsmen, every transformation of the material, and finally simply the magic that is visible in our products at the very end of the process.